Academics
Elementary Program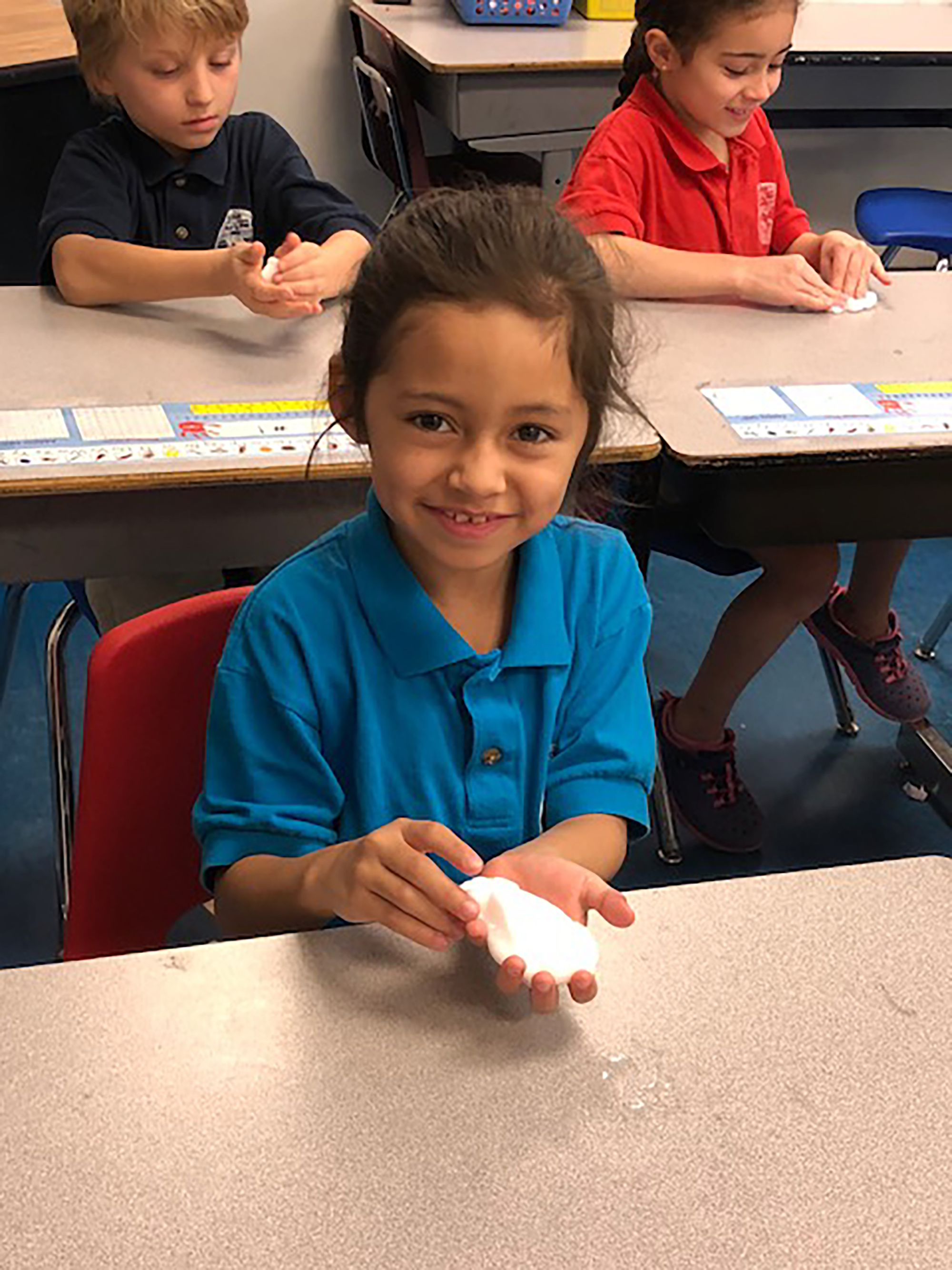 PBMA students excel in literacy, writing, and math under the tutelage of a strong and dedicated Faculty supported both by parents working at home with their children and a Board whose leadership actively supports student achievement. PBMA utilizes a variety of learning tools including i-Ready, Kahn Academy, Journeys, Think Central, and LLI, and our elementary students attend school 30 minutes longer than the State requires. Effective school-home communication is key, and our teachers and administrators are available for personal conferences and by phone or email. Our students are taught the "Basics" upon which to build their future. We believe literacy skills are the building blocks for all learning; these are taught through a combination of phonics, fluency, decoding skills and by simply engaging in the pure joy of reading. Math is taught utilizing hands-on manipulatives, drill and practice, and both computational and problem-solving skills are addressed. Writing begins upon entrance to Kindergarten. Our Science program addresses the Florida Standards through an emphasis on Maritime and Marine Science education, and our STEM (Science, Technology, Engineering and Mathematics) activities tie into the various disciplines through hands-on learning. Students of all ages participate in field trips to various locations, and parents are encouraged to actively participate! Parents are also invited to several evening workshops designed to assist them in helping their children, understanding the FSA, and other pertinent topics. Palm Beach Maritime Academy and High School is accredited by AdvancED (formerly SACS).
Enroll Now »
Middle School Program
Since we believe Literacy is the core of all learning, formal reading classes continue through Grade 8 although Florida requires only a single period of English/Language Arts. Students all take an ELA class, but they continue formal Reading instruction into and in some cases through High School. We have always believed that formal reading instruction cannot stop in 5th grade; there are still many skills to be learned and powerful literary pieces to be read, analyzed and discussed. Math is taught through using a differentiated approach. Qualified students in grade 8 are also eligible to take Algebra 1 and earn a High School credit upon passing the State exam. Science and Social Studies are supplemented with an array of field trips designed to enhance the curriculum. Trips include shark-tagging with the University of Miami and Nova University, building and racing student-built plywood boats, working with Remote-Operated Vehicles and Robotics, and both the study and analysis of marine life. Students also have the opportunity to participate in the Coastal Clean-up and take field trips to the Everglades, Loggerhead, and Jupiter Lighthouse. Parents are invited to FSA Nights during which the teachers demonstrate concepts taught in class and assist parents in helping their children excel. Palm Beach Maritime Academy and High School is accredited by AdvancED (formerly SACS).
Enroll Now »
High School Program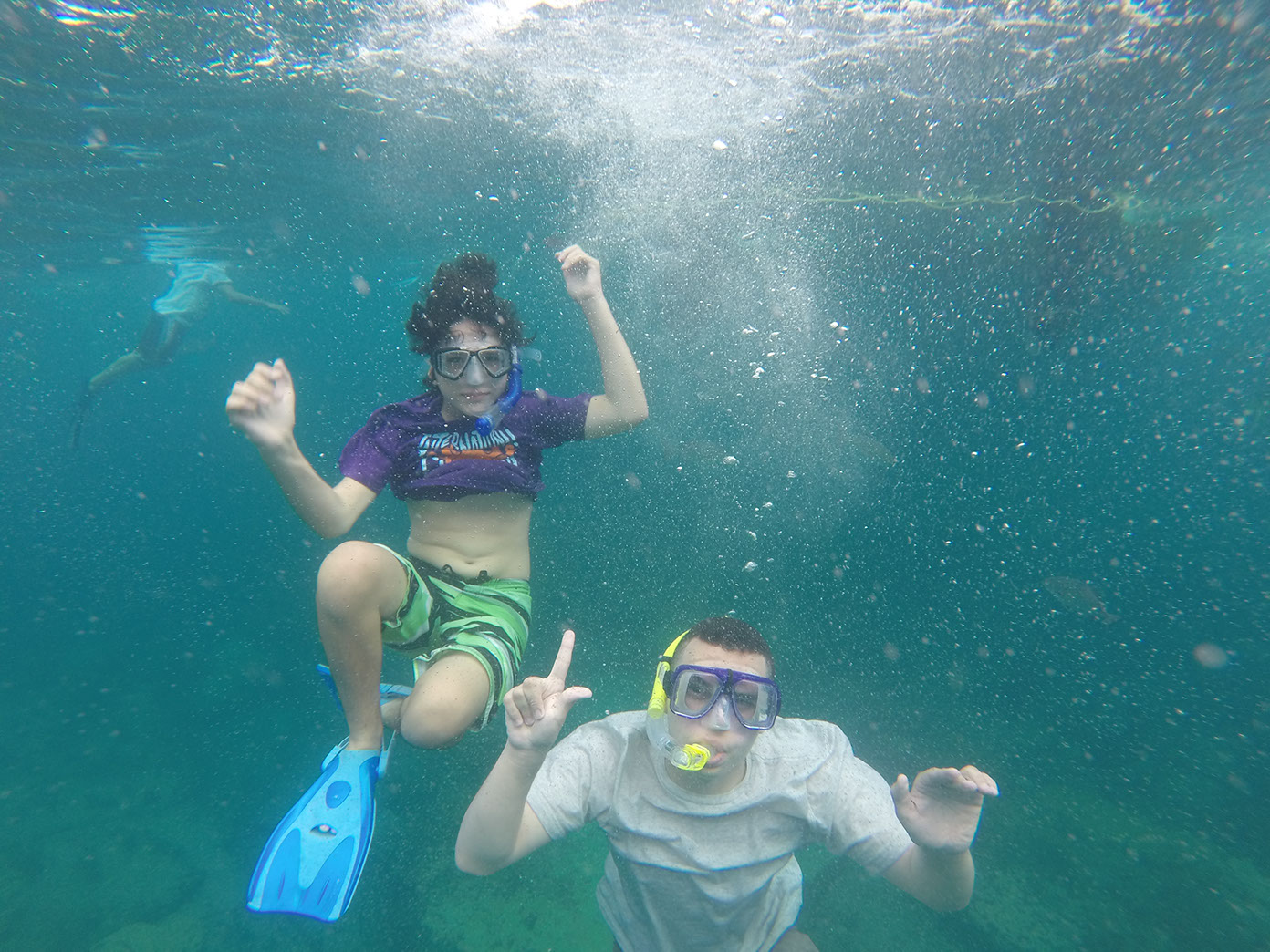 Palm Beach Maritime Academy High School was established in 2014 with one class of ninth grade students. A grade per year has been added, and in 2017 we had our first graduating class! In the five years since the high school was founded, it has grown from a single class to over 200 students enrolled for the 2018-2019 school year! The high school has a plethora of offerings including several Advanced Placement Classes, Dual Enrollment and Early Admissions in conjunction with Palm Beach State College, and Career Technology classes in Adobe Photoshop. High School students also participate in multiple opportunities in marine science and experiential learning. Each year students may participate in a Shark Tagging expedition with the University of Miami and its graduate students, an overnight trip to the Marine Lab in Key Largo, a boat-building derby in Dania Beach, a Science Fair on campus hosted by the South Florida Science Museum, and the International Coastal Cleanup. Students also participate in multiple field trips each year including the FAU aquaculture center, Grassy Waters, John D Macarthur State Park, FPL's Manatee Lagoon, Gumbo Limbo State Park, the Science Museum, the zoo, and more. Palm Beach Maritime Academy High School has received recognition from the Governor two years in a row; our students rank in the top 10% of all Florida high schools!! Palm Beach Maritime Academy and High School is accredited by AdvancED (formerly SACS).
Enroll Now »
Curriculum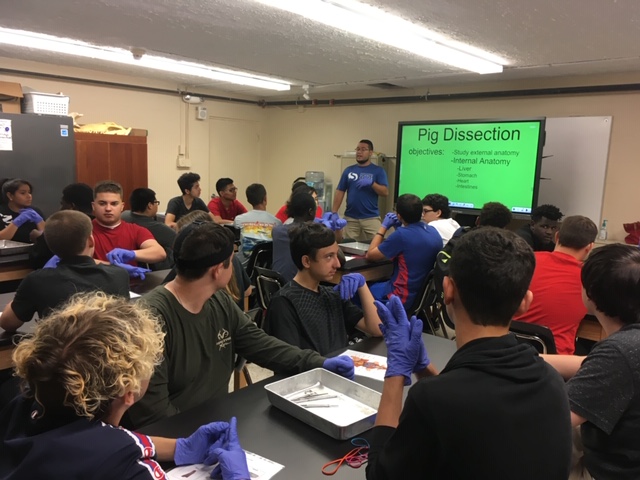 The Palm Beach Maritime Academy meets the same curricular guidelines as the Palm Beach County Public Schools with a focus on maritime studies, science, and technology.

A unique integration of subject areas allows students to creatively apply their knowledge to practical situations. Hands-on learning is emphasized in both classroom and field trip experiences.

The curriculum is enhanced with field trips to various maritime and marine sites such as, Loxahatchee Nature Preserve, Gumbo Limbo, Jupiter Lighthouse, Sandoway House and Marine Lab.

Both the K-8 and High School received full accreditation from AdvancED, formally known as SACS.
Enroll Now »